Assistant Professor of Theology & the Global South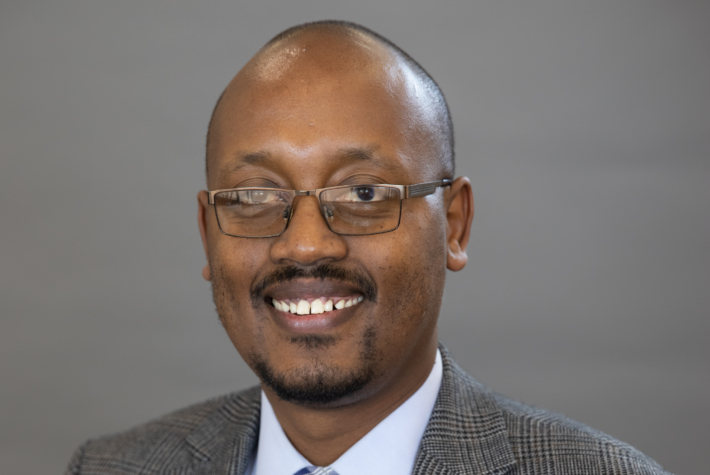 Dr. Samuel Deressa began teaching part-time at Concordia in 2016 and joined the faculty full-time in 2018. He serves as a pre-seminary coordinator for the Department of Theology and Ministry. Previously, he was a member of Faculty of Theology (Gudina Tumsa Chair for Justice), 2008-2011, at the Mekane Yesus Seminary, Addis Ababa, Ethiopia. Deressa teaches courses on Global Christianity, Creation Care, Christian-Muslim Relations, and biblical Christianity.
Deressa's published works include A Church for the World: A Church's Role in Fostering Democracy and Sustainable Development (London: Fortress Academic Press, 2020), which he co-edited with Josh de Keijzer, and The Life, Works, and Witness of Tsehay Tolessa and Gudina Tumsa, the Ethiopian Bonhoeffer (Minneapolis: Fortress Press, 2017), which he co-edited with Sarah Wilson. He has written numerous articles for books and journals on Christianity in the Global South.
Deressa's research interests include theology of mission, world Christianity, Christian leadership, Christian-Muslim relations, and development studies. He is a member of American Society of Missiology, International Association for Mission Studies, and Lutheran Society of Missiology.
EDUCATION
Ph.D., Congregational Mission and Leadership, Luther Seminary, St. Paul, MN (2017)
M.Div., concentration in Missiology, Ethiopian Graduate School of Theology, Addis Ababa, Ethiopia (2010)
B.Th., with a Concentration on Christian-Muslim Relations, Mekane Yesus Seminary, Addis Ababa, Ethiopia (2007)
ACADEMIC FOCUS
Missiology, Global Christianity, Christian Leadership, Christian-Muslim Relations, Development Studies