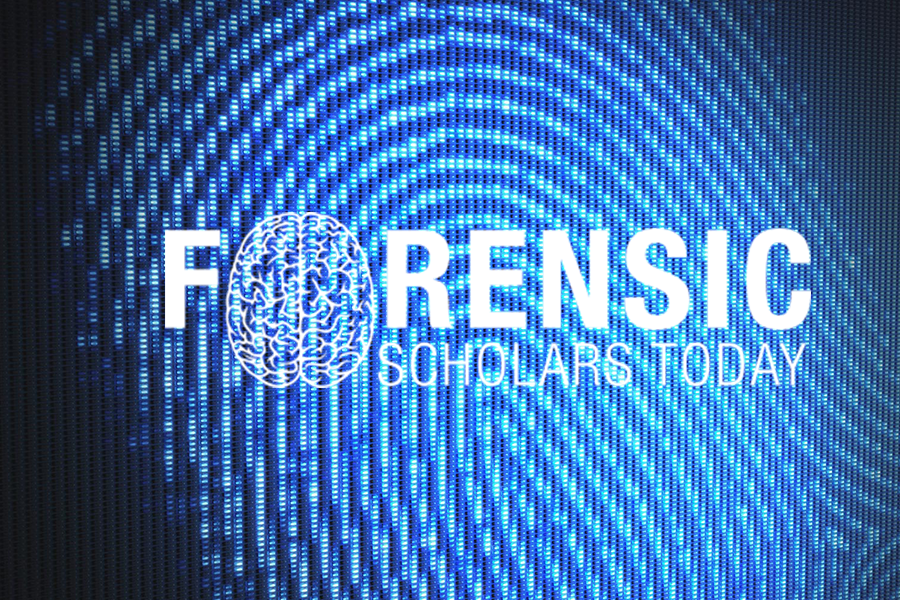 Forensic Scholars Today
Executive functions are a complex neuropsychological construct involving several higher-order cognitive processes. These processes guide, direct, monitor, and control behaviors, cognitions (e.g., problem-solving and goal pursuit), and adaptive skills and functions (i.e., flexibly adjusting to a changing social environment). Executive functioning capabilities influence multiple domains including school readiness, success and learning, interpersonal relationships, social competence, psychiatric health, and employment abilities. In addition to the areas mentioned above, executive functions are responsible for a host of other processes, including:
Memory (e.g., short- and long-term memory processing including working memory)
Higher-order thoughts (e.g., abstract reasoning and hypothesis generation)
Adaptive functioning (e.g., planning and organization skills, decision-making, problem-solving, and strategic goal planning)
Disinhibition (e.g., poor self-regulation, impulsivity, inattention, distractibility, and difficulties self-monitoring thoughts and actions)
Clients who are diagnosed with a neurobehavioral, neurodevelopmental, or neurocognitive disorder likely experience impairments in the area of executive function.  When problems arise in these areas of functioning, executive dysfunction can contribute to and exacerbate issues in the following five areas:
Concentration difficulties (e.g., impairments in attentional control and short- and long-term memory)
Psychiatric symptoms (e.g., anxiety, depression, and substance misuse)
Self-conscious emotions (e.g., shame, embarrassment, and other self-esteem issues)
Social functioning issues (e.g., avoidant behaviors, social isolation, social boundary confusion, and relationship difficulties)
Behavioral problems (e.g., impulsiveness, low frustration tolerance, aggressive outbursts, and increasingly common conflicts with others)
Mental health professionals who provide services to this population need to consider the impact of executive dysfunction on the overall treatment process (e.g., intake, screening, assessment, treatment planning, and discharge planning). It is also important to mention that sleep dysfunction has been known to negatively impact executive functioning capabilities. Sleep-related problems are commonly experienced by clients diagnosed with various neurobehavioral, neurodevelopmental, and neurocognitive disorders. When a client with one of these disorders is also experiencing sleep loss, the issues mentioned above are often exacerbated.  As such, treating clinicians are encouraged to become informed about both executive functioning and sleep difficulties when working with such populations. This would also involve routinely screening for these issues among this population base. Identification and treatment of such issues may reduce secondary symptoms and improve long-term outcomes for these clients. In addition to sleep loss, executive functioning capabilities can be negatively impacted by a number of different factors including:
Different forms of trauma (e.g., prenatal trauma, parental neglect, emotional and physical abuse, violence exposure and victimization, and head injuries)
Physical issues (e.g., chronic body pain, exhaustion, obesity, and sensory information processing)
Social problems (e.g., isolationism and lack of a social support system)
Psychiatric symptoms (e.g., mood disorders, anxiety, and substance use)
Age and Developmental concerns
Promoting and managing positive sleep practices is a highly recommended target area for treatment.  Creating conditions, structures, and routines that enhance executive functioning capabilities is also strongly encouraged. Besides improving sleep in this population, other focuses of treatment can and should include:
Individualizing any interventions in a manner that considers the client's strengths and weaknesses
Creating a safe and welcoming environment that helps ensure client engagement and learning
Encouraging and promoting healthy structure, consistency, and routines across different areas of life (e.g., nutrition, exercise, and sleeping habits)
Teaching the client a diverse array of life skills (i.e., planning and organization, problem-solving, attentional control, communication, self-monitoring, and self-advocacy).
Helping the client build self-confidence
Concluding Thoughts. This article highlights the importance of considering the nexus of executive dysfunction impairments and sleep problems. Unfortunately, many professionals working with clients afflicted with executive dysfunction impairments are often under-trained in the area of sleep problems and vice-versa. As such, professionals working with either population of clients are strongly encouraged to increase their knowledge of both conditions as well as other commonly comorbid symptoms and conditions. Increased expertise in executive dysfunction impairments and sleep problems will help professionals individualize treatment and interventions and, in turn, improve short- and long-term outcomes for clients.
Author's Biography:
Jerrod Brown, Ph.D., has multiple years of experience teaching courses at the college level. Jerrod has also been employed with Pathways Counseling Center in St. Paul, Minnesota for the past seventeen years. Pathways provides programs and services benefitting individuals impacted by mental illness and addictions. Through his work at Pathways, Jerrod has extensive experience working with clients diagnosed with neurodevelopmental disorders, serious and persistent mental health (SPMI) conditions, trauma and stressor related disorders, substance use and other addictive disorders, sleep disorders, and criminal justice-involved populations. In addition to the experience mentioned above, Jerrod has provided consultation services to a number of caregivers, professionals, and organizations pertaining to topics related to the clinical and forensic aspects of autism spectrum disorder, fetal alcohol spectrum disorders, suggestibility, traumatic brain injury, and youth firesetting and has presented multiple presentations to professional and student audiences. Jerrod is also the founder and CEO of the American Institute for the Advancement of Forensic Studies (AIAFS). Jerrod has completed four separate master's degree programs and holds graduate certificates in Autism Spectrum Disorder (ASD), Other Health Disabilities (OHD), and Traumatic-Brain Injuries (TBI). Jerrod is also certified as a Youth Firesetting Prevention/Intervention Specialist, an Anger Resolution Therapist (CART), a Thinking for a Change (T4C) Facilitator, a Fetal Alcohol Spectrum Disorders (FASD) Trainer, an Autism Specialist, Digestive Health Specialist, Gut Health Specialist, Stress and Mindset Coach, Sleep Science Coach, and a Mental Health Integrative Medicine Provider (CMHIMP). Jerrod has published numerous articles and book chapters. Email: Jerrod01234Brown@live.com
Recommended List of Suggested Readings
Aidman, E., Jackson, S. A., & Kleitman, S. (2019). Effects of sleep deprivation on executive functioning, cognitive abilities, metacognitive confidence, and decision making. Applied cognitive psychology, 33(2), 188-200.
Archbold, K. H., Giordani, B., Ruzicka, D. L., & Chervin, R. D. (2004). Cognitive executive dysfunction in children with mild sleep-disordered breathing. Biological research for nursing, 5(3), 168-176.
Ballesio, A., Aquino, M. R. J. V., Kyle, S. D., Ferlazzo, F., & Lombardo, C. (2019). Executive functions in insomnia disorder: A systematic review and exploratory meta-analysis. Frontiers in psychology, 10, 101.
Ballesio, A., Cerolini, S., Ferlazzo, F., Cellini, N., & Lombardo, C. (2018). The effects of one night of partial sleep deprivation on executive functions in individuals reporting chronic insomnia and good sleepers. Journal of behavior therapy and experimental psychiatry, 60, 42-45.
Bruni, O., Melegari, M. G., Esposito, A., Sette, S., Angriman, M., Apicella, M., … & Ferri, R. (2020). Executive functions in preschool children with chronic insomnia. Journal of Clinical Sleep Medicine, 16(2), 231-241.
Chen, C. C. J., Spanò, G., & Edgin, J. O. (2013). The impact of sleep disruption on executive function in Down syndrome. Research in developmental disabilities, 34(6), 2033-2039.
Cox, R. C., Jessup, S. C., & Olatunji, B. O. (2019). Executive Dysfunction and Emotion Dysregulation Explain the Effects of Insomnia Symptoms on Repetitive Negative Thinking. Cognitive Therapy and Research, 43(6), 995-1004.
de Bruin, E. J., Dewald-Kaufmann, J. F., Oort, F. J., Bögels, S. M., & Meijer, A. M. (2015). Differential effects of online insomnia treatment on executive functions in adolescents. Sleep medicine, 16(4), 510-520.
Júnior, H., Nogueira, F. W., & Almondes, K. M. D. (2016). Sleep and executive functions in older adults: A systematic review. Dementia & neuropsychologia, 10(3), 185-197.
Nilsson, J. P., Söderström, M., Karlsson, A. U., Lekander, M., Åkerstedt, T., Lindroth, N. E., & Axelsson, J. (2005). Less effective executive functioning after one night's sleep deprivation. Journal of sleep research, 14(1), 1-6.
Tucker, A. M., Whitney, P., Belenky, G., Hinson, J. M., & Van Dongen, H. P. (2010). Effects of sleep deprivation on dissociated components of executive functioning. Sleep, 33(1), 47-57.
Turnbull, K., Reid, G. J., & Morton, J. B. (2013). Behavioral sleep problems and their potential impact on developing executive function in children. Sleep, 36(7), 1077-1084.
Zambrano-Sanchez, E., Martinez-Cortes, J. A., Dehesa-Moreno, M., Rio-Carlos, Y. D., & Poblano, A. (2013). Correlation between sleep disorder screening and executive dysfunction in children with attention deficit-hyperactivity disorder. Arquivos de neuro-psiquiatria, 71(11), 896-901.