Step One: Apply to Concordia University, St. Paul (CSP)
Please submit the following information in order to be considered for admission to CSP.
1. Online Application

2. Official High School Transcripts

Learn about transferring college level credits to CSP
Transcripts must be submitted to CSP through a secure online portal or in a sealed envelope to the Office of Admissions.

3. Admissions Essay

Please submit a typed essay you would like your admissions counselor to consider in the application review process.  Minimum of 500 words suggested.  Submit as a PDF document through your application portal or via email.

CSP Essay Question:


Please describe a life experience (academic or personal) that has shaped you as a person. How will this experience impact your success as a college student at Concordia University, St. Paul?
Essays should answer the question above, or may be an essay submitted as part of the Common Application or other college preparatory requirement (ie. College Possible essay).

4. *Official ACT/SAT Scores (optional)

*Concordia has a test-optional admissions policy, and thus, applicants are not required to submit ACT or SAT scores as part of the admissions process.Applicants who would like their scores considered as part of their application review are welcome to send official scores (writing test not required) to CSP.
Learn more about our test-optional admission policy
ACT school code: 2106 | SAT school code: 6114

First-year students who do not meet initial admissions criteria may be asked to complete the academic success essay and/or an additional semester of coursework.

1. Online Application

2. Official College Transcripts

Submit official transcripts from all previous institutions attended.
*To be considered official, transcripts must be received in a sealed envelope from the institution or through secured electronic delivery.

If you have attended a MNSCU college or university we also ask that you provide an official accompanying DARS or MnTC goal area worksheet. Concordia accepts completed goal areas toward our general education requirements, in addition to course-by-course review. Please contact your admissions counselor with any questions.

Transfer students with fewer than 20 college credits completed will also need to submit an official high school transcript and essay.

Submit all university application materials to the Office of Admissions:

email: admissions@csp.edu

or 

by mail:
Concordia University
Office of Admissions
1282 Concordia Avenue
St. Paul, MN 55104
Upon acceptance to CSP, additional materials must be submitted to apply for admittance to the traditional on campus BSN program in St. Paul.
For information about licensure requirements and limitations, please click here.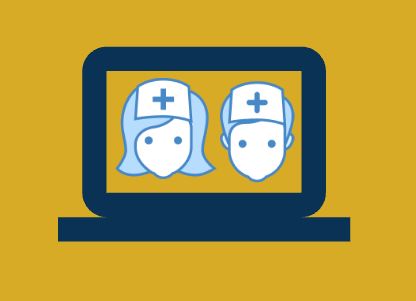 Along with our on-campus nursing program in St. Paul, we also offer an accelerated Bachelor of Science in Nursing (ABSN) program that is delivered in a hybrid format: Theory courses online, with labs and clinicals primarily in person. Choose the path that is right for you!
Learn about our ABSN program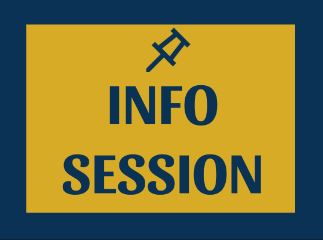 Tour our nursing facilities, meet faculty, and learn more about Concordia's traditional on campus nursing (BSN) program by attending an information session.
Register Here
Step Two: Complete Prerequisite requirements
If you have not already completed the required general education and prerequisite courses, you can register for classes through CSP's traditional program offerings.
Wondering which courses you still need to complete to start your nursing program? View your Degree Audit, which will show your current degree plan, how your credits have transferred to CSP (if applicable), and what courses you still need to complete.
In addition to completing prerequisite and general education courses, there are additional application requirements that need to be met prior to being reviewed by the Nursing Admissions Committee.  Complete these in a timely manner to ensure you are eligible to start the program in your desired term.
Please contact your CSP academic advisor to plan your general education and prerequisite course schedule.
GPA Policies

A cumulative college GPA of 3.0 or higher is required.
Chemistry for Health Sciences, Anatomy and Physiology I & II, and Microbiology must have a combined GPA of 3.0 or higher.
Only two retakes & withdrawals of prerequisite courses are allowed.

Latency Policies

All Math & Science prerequisite courses must have been completed in the past seven years with a grade of C or higher in order to count toward the Bachelor of Science Nursing program.
All other prerequisites (COMM & PSY) must have been taken within the last 10 years.
All other general education requirements: No time limit.

At the point that a student applies to CSP and a transfer evaluation is completed, courses are considered "locked in" for latency timeline purposes. This applies to continual enrollment which includes completing prerequisites and applying to the program. NOTE: Continual enrollment is defined as taking only 1 semester break while pursuing pre-requisites and admission to the nursing program.

Admissions to Nursing Policies

An applicant denied admission to the CSP pre-licensure nursing program may reapply once. An applicant denied admission twice should not reapply as the application will not be reviewed for a third time.
Students who have completed nursing courses toward a pre-licensure nursing program at another college or university must submit recommendation letters from two nursing faculty at their previous institution.

Please ensure you have read the GPA policies listed above.

All prerequisite courses must have been completed in the past seven years with a grade of C or higher in order to count toward the Bachelor of Science Nursing program.

General Biology (BIO120)**
Anatomy and Physiology I (BIO315)*
Anatomy and Physiology II (BIO316)*
Microbiology (BIO300)*
Chemistry for Health Sciences (CHE105) OR General Chemistry I with lab (CHE115)
Quantitative Reasoning for Nursing (MAT165) or Statistics (MAT110) or College Algebra (or higher)
Interpersonal Communication (COM103)
Intro to Psychology (PSY101)
Lifespan Developmental Psychology (PSY230)

**General Biology would be met with completion of Anatomy and Physiology I, Anatomy and Physiology II and Microbiology.

*Students who take any of the upper level biology courses at CSP must first take Biology I (BIO120).

Assessment Technologies Institute (ATI) Test of Essential Academic Skills (TEAS) must be submitted with a score of 65% or higher with proficiency preferred in all subject areas.
TEAS must have been taken within the last year (12 months prior to application) to be eligible for submission.
Only two attempts within a year are allowed. If the student has taken the TEAS more than two times within a year, the higher of the first two attempts will be counted.
If TEAS Math score is below 63.3%, MAT095 must be taken prior to MAT165.

---

VIRTUAL TESTING OPTIONS THROUGH CSP

The TEAS exam is offered through Concordia University St. Paul VIRTUALLY. This is open to anyone to register (whether you are interested in CSP's Nursing program or not).

Upcoming Virtual TEAS Exam Dates (9am CST):

03/15/22
03/29/22
04/12/22
04/26/22
05/03/22

Register here: https://atitesting.com/teas/register#prep

Registration will close 24 hours prior to exam.
Cost of exam is $100. Applicant will pay upon registration.
Applicants will receive an email prior to the exam (12 hours) with a link to log onto for the dry run. Check spam inbox.

Important Testing Notes:

Once registered, applicants should plan on logging on 15 minutes prior to begin a dry run-through with the online proctoring software.
Applicants will need a computer with a web camera, microphone, as well as a photo ID.
Applicants are allowed one piece of blank paper and a pencil/pen to use during the exam.
Your computer must be plugged in and you must have a strong Wi-Fi connection to access the test. Please contact the ATI Tech Support with any technical issues: 1-800-667-7531.

An applicant must demonstrate English language proficiency via examination if 1) English is not their native language, and 2) the applicant has lived in the US fewer than eight years at the time of application.

English proficiency may be demonstrated by one or more of the following tests:

| | |
| --- | --- |
| Test | Minimum Satisfactory Score |
| TOEFL.iBT | 84 with minimum speaking score of 26 |
| IELTS | Overall score of 6.5 with the minimum of 6.0 on all modules |
| MELAB | Total passing score of 81 and a speaking section score of 3 |
| Pearson Test of English Academic | Overall score of 55 with a minimum of 50 on all sub-scores |
Step three: Apply to the On-Campus Pre-Licensure BSN Program
When applying please ensure you have access to the following items: 
Students must be admitted to Concordia University and have a Concordia ID (L#).
Verification of all prerequisite and required general education coursework either completed or actively enrolled and attending.  Note: You may apply with courses in progress, as long as they are completed prior to starting the Nursing program.
TEAS exam score.
Unofficial college transcripts.
Reminder: You must comply with the Nursing Program GPA & Policies as referenced in the section above.
Fall 2022 Deadline
Deadline to apply to start Nursing this Fall 2022 is July 1, 2022 at 11:59pm
Nursing Program FAQs
The average cumGPA of students applying to the program is 3.0.

The average cumulative prerequisite GPA of those students that apply to the program is is 3.1.  (Reminder: All prerequisites require a grade of C or higher and a science cumulative GPA of 3.0 for Anatomy and Physiology I and II, Microbiology, and Chemistry for Health Sciences.)

Yes, however all prerequisite courses must be successfully completed before starting the nursing program. Please inform the nursing program if courses are in progress when submitting the nursing program application. Mid-term grades may be requested to gauge progress for in-progress courses, and verification of grade(s) earned will be needed prior to beginning the nursing program to ensure the necessary grades were earned.

The nursing program follows our traditional undergraduate tuition and financial aid structure.  Once admitted to the program there is an additional $1,500 per semester Nursing Program Fee* charged each semester a student is enrolled in the nursing program.

Additional fees include:

Course fees* are charged in several courses throughout the nursing program.
A one-time ATI fee of $2,650* within the first semester for NCLEX-RN preparation materials.

*Costs and fees are subject to change. Please see the University's student catalog for specific fees and charges.

The University admits up to 24 students per semester in the fall and spring semesters (up to 48 students annually).

Course lectures, labs, and simulations are offered on the St. Paul campus. Faculty may use online delivery of lectures to support student learning.

Students begin clinicals during their first semester in the nursing program. Clinical experiences are completed at various healthcare facilities throughout the Twin Cities metropolitan area.

If you are interested in our fast-track Accelerated BSN program, please visit the ABSN website.

There is a fall (September) and spring (January) start each academic year.

Program applications are due approximately three (3) months prior to the nursing start date. For example, applications for the spring semester (January start) are typically due in October.  Please see step 4 above regarding the next nursing program application deadline.

Once you begin coursework (semester 1 of the nursing program), the traditional pre-licensure nursing program requires five semesters. Students take courses during the fall and spring semesters only, with no nursing coursework being completed during the summer semester. There is no part-time option. (Reminder: Students must complete prerequisite coursework and other general education requirements before starting the nursing program; this typically means you will complete your BSN degree in approximately four years).

Acceptance rates vary upon qualified applicants. Qualified applicants acceptance rate is approximately 98%.

Yes, after completing the program, students are eligible to sit for the NCLEX exam in any state that they choose.

CSP's pre-licensure nursing programs prepare students to take the National Council Licensure Exam (NCLEX-RN®), which is required for professional nursing licensing in all states. CSP BSN program graduates are eligible to apply to take the NCLEX-RN® in any state. States may require additional licensure application conditions including, but not limited to, background studies that may include fingerprinting. State specific professional nursing licensure requirements are accessible via the identified state's nursing board website. [https://publish.smartsheet.com/f09beb91e1ef4e31980126505e1a4b81]

Clinicals are held in a variety of health care facilities throughout the Twin Cities metropolitan region. Settings will vary based on semester and associated courses.

Most general education courses will need to be completed before starting the nursing program. The intermediate theology requirement is completed during the program. In addition, students may complete two additional general education content areas during the nursing program: Fine Arts and Literature/History/Political Science. All other general education content areas must be completed prior to starting the nursing program.

No, CSP only accepts the TEAS exam.
PROGRAM OUTCOMES
Mission

The mission of the nursing program at Concordia University, St. Paul is to provide a transformative education for students to become exceptional nursing leaders who value lifelong learning, a spirit of inquiry, and are resilient within the dynamic healthcare environment. This is accomplished through the integration of experiential learning that is informed by Christian values, the liberal arts and sciences, and nursing knowledge. Graduates are prepared for informed living and dedication to holistic and evidence-based nursing practice that advocates for social justice, tolerates ambiguity, and improves health outcomes for diverse populations in the evolving global context of healthcare delivery.

Vision

Concordia University, St. Paul will be an exemplary, academically respected, Christ-centered nursing program that cultivates creative and innovative thinkers, while fostering meaningful partnerships in the healthcare community to collaborate on clinical and academic best practices.

Baccalaureate Nursing Program Goals

Graduate highly educated, compassionate, competent, and inquisitive nurses who are empowered to have a meaningful impact on the nursing workforce in a variety of roles and settings.
Inspire the passion and value of ongoing professional education that will serve as a foundation for personal growth, career progression, and optimal healthcare outcomes.

Program Outcomes

The graduate of the baccalaureate (BSN) program will:

Outcome #1 Professional Accountability: Maintain accountability for personal and professional behaviors to advocate for ethical and legal practice, social justice, and quality improvement in healthcare.
Outcome #2 Understanding the Healthcare Context: Understands the impact of health care policy, finance, and regulatory factors that influence healthcare quality, safety, and optimal care for diverse populations in evolving healthcare settings.
Outcome #3 Holistic and Patient-Centered Care: Provide safe, holistic, and patient-centered care by integrating evidence, clinical reasoning, interprofessional perspectives, moral and ethical values, and patient preferences in planning, implementing, and evaluating outcomes of holistic care.
Outcome #4 Leadership: Apply leadership concepts and skills to promote the provision of competent, compassionate, cost-effective and safe care in a variety of settings and systems.
Outcome #5: Technology & Informatics: Utilize healthcare technologies, information and communication systems to support safe, efficient, and optimal nursing practice.
Outcome #6: Optimizing Healthcare Outcomes: Utilize effective communication, coordination and collaborative strategies with patients and members of the healthcare team to optimize healthcare outcomes.
Outcome #7: Health Promotion/Illness Prevention: Utilizes community assets and collaborates with community stakeholders to empower communities and populations for long-term health promotion and/or illness and injury prevention and identifies methods to evaluate effectiveness of interventions.
Outcome #8: Baccalaureate Generalist: Synthesize knowledge from the liberal arts and science with nursing knowledge to provide compassionate, competent, and creative nursing care to diverse populations across the lifespan.
Accreditation
The baccalaureate degree program in nursing at Concordia University Saint Paul is accredited by the Commission on Collegiate Nursing Education (http://www.ccneaccreditation.org).