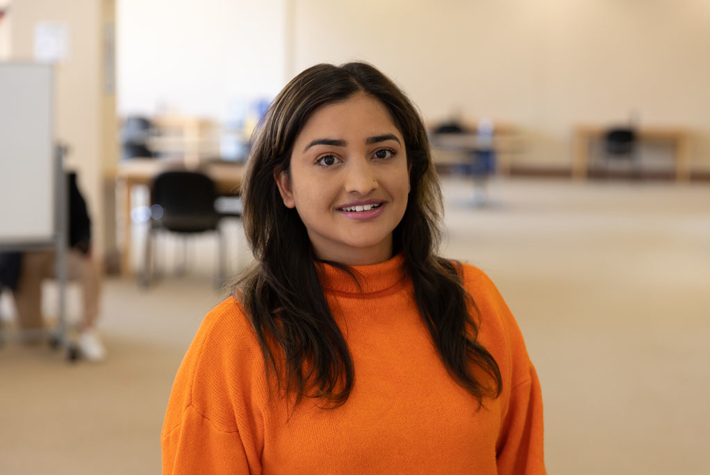 Rashmi Acharya is a graduate student at CSP studying Information Technology Management and is originally from Kathmandu, Nepal.
Q: What made you choose to study at CSP?
I chose CSP to expand managerial and technical knowledge of Information technology that are helpful for my career shift to the IT industry.
Q: What is one thing you want others to know about being an international student at CSP?
CSP provides a positive learning environment where every student is given an equal opportunity to ponder opinions and demonstrate their creative thinking in an inclusive team setting.
Q: What is one piece of advice you would offer to other international students at CSP?
Learn to understand the career gap analysis and fulfill the gaps through the academic guidance and support from resourceful professors.